Instrument Repair & More in Battle Creek, MI
Keifer's Music Instrument Repair & Sales helps musicians keep their instruments in top condition, so they can continue playing the music they love. Whether it's maintenance and band instrument repair or instrument accessories in Battle Creek, Bedford Charter Township, Emmett Charter Township, or Calhoun County, MI, we've got it all. Trust our more than 30 years of experience when it comes to treating your instrument right! All our accessories and saxophones for sale come from reputable brands. We're a GHS strings dealer and have Protec cases in stock, as well as Kelly mouthpieces for brass instruments.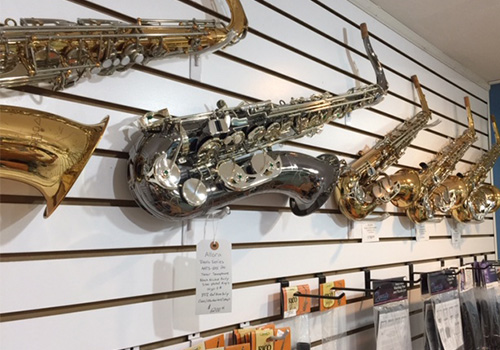 New and Used Instruments for Sale
We specialize in used, reconditioned instruments, but we also have new models available. Our selection of clarinets for sale and much more spans all major ensemble and marching band instruments, including woodwinds, brass, percussion and stringed instruments. From tubas to flutes for sale in Battle Creek, MI, we've got an instrument that suits your play style and sound. All instruments come with a one-year warranty at no extra charge.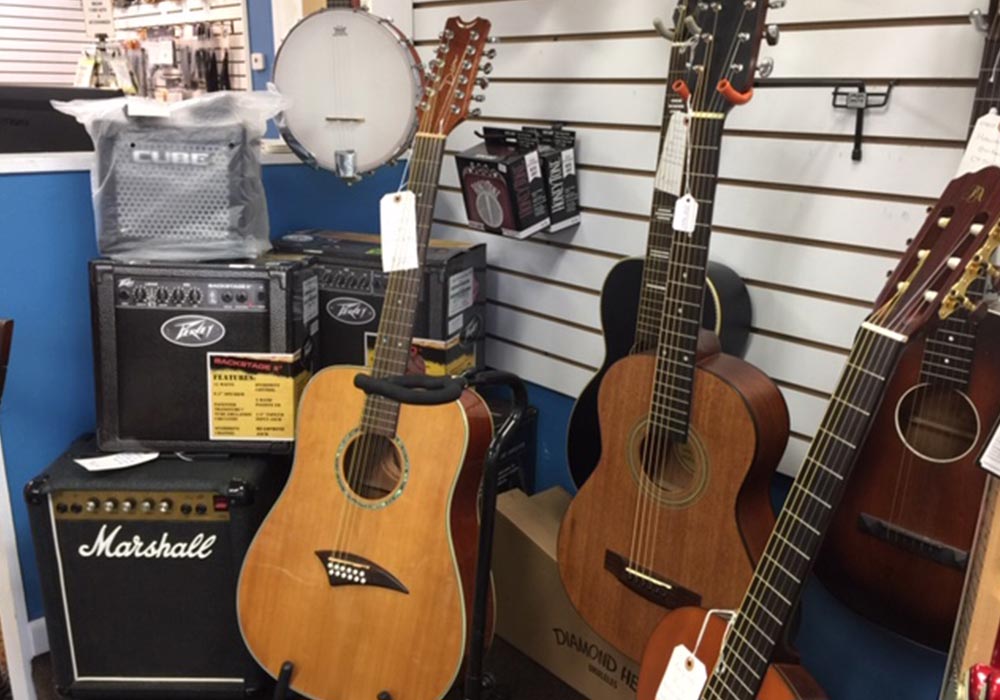 A Wide Selection of Accessories
No matter what instrument you play, you need the right products and accessories to get the most out of it. We carry a large selection of reeds, cleaning supplies, straps, and other supplies for woodwinds. For brass instruments, come to us for oils, greases, creams, mouthpieces and other instrument accessories. Prefer percussion? We're home to a variety of sticks and heads for drums. We also have a wide range of mutes, stands, mouthpieces and cases for all instruments. And, if we don't have what you're looking for in stock, we can order it!
Instrument Care and Repair
Instruments need care and maintenance to stay in good condition. Bring your instrument to us for all the care and repair it needs to produce an exceptional sound. We do minor band instrument repairs to complete re-pads on woodwinds, dent and solder work on brass, and cleaning and tune-ups on all instruments. We also have a large supply of parts for older instruments and can fabricate parts for obsolete instruments.
Need emergency repairs before an ensemble event or a concert? We can provide them to get you show-ready in time for your performance! For regular repairs, most instruments are usually ready within a week or less. Best of all, estimates are free!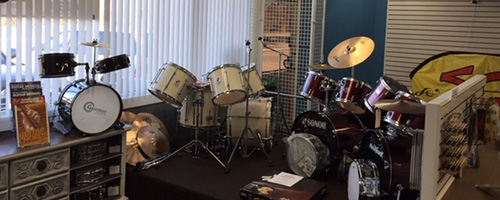 We Service Your Instruments
Keifer's Music Instrument Repair & Sales has a love for all instruments, and we support anyone playing them. If you're looking to buy an instrument or have yours serviced, call us today at 269-601-1961. We'll make sure you and your marching band instruments get the respect you both deserve.